Catharine trained and qualified to teach mat work and studio equipment with the renowned Body Control Pilates. Their contemporary approach to the Pilates method has an emphasis on breaking down the 'Classical' exercises developed by Joseph Pilates to make them safe and effective to the average body. As a teacher, Catharine is particularly interested in making Pilates accessible to everyone.
'One of the major results of Contrology is gaining the mastery of your mind over the complete control of your body' Joseph H Pilates, Return to Life through Contrology

Practicing the Pilates method is a process and it is rewarding to see the awareness, focus and control Catharine's clients gain in their bodies.Catharine recognises the importance of continued professional development as well as working on her own practice. She has also attended training in the specialist populations of Pre & Post natal Pilates and Pilates for Bone Health.
Catharine is at 'Pilates Sheen' on Wednesdays and Saturdays.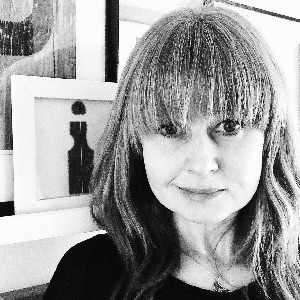 Emily Hodges
Emily trained with Polestar Pilates and can teach across all pilates equipment.
It was major abdominal surgery, followed by a lower back injury that brought Emily to fall in love Pilates. So much so she decided to career change from project manager in the media industry to pilates instructor.
For Emily, pilates is about making her clients feel good - inside and out - whilst at the same time improving their alignment, mobility, flexibility and strength.
Emily is at 'Pilates Sheen' on Tuesday and Thursday PM sessions and all day Friday.